How Luke made over 11% on his property in 6 months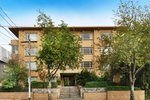 An exercise in research and strategy
I first met Luke in late 2016 when he was recommended to me in the search for his first property. Luke was a first home buyer, he was working long hours in his role as an operations manager and quite frequently weekends as well; because of this, he was finding he didn't have enough time for the search and he felt that he was missing opportunities in a market and this created some fear in him about purchasing – no time equalled poor research and worse decisions in his view.
During our briefing session, he told me that while he was open to the exact suburb, he wanted to be near to cafes and public transport so that he some a decent lifestyle for the times he had away from work. We mapped and assessed many potential areas with him and discarded quite a few as they would prove to be unaffordable.
Once we'd narrowed our criteria down to his preferred suburbs and the areas close to cafes and restaurants, we started looking closely at the properties coming up, most of which didn't suit as they were either in new complexes and too small, or were getting old and would require a substantial renovation to bring them back to life. Over the next 2 months, we were the underbidder on 3 apartments for him, as the competition pushed past our opinion of what was a reasonable figure to pay – it's not my money I'm dealing with, so I'm very mindful of keeping within my range for a property and I'm always willing to let someone else pay more.
After a 10 week hunt, we came across the perfect property off-market – a light apartment with modern renovations, good quiet location and overlooking a local park – the problem was that I knew there'd be serious competition for it if it ever got to auction.
After talking to the agent and understanding the vendors circumstances, I was able to create an offer on Luke's behalf which I knew would appeal to the vendor. After a little negotiation and a nervous night waiting for an answer, we finally got the call we'd been waiting for – Luke had his new home!
Last October, some 6 months after Luke shifted in, another apartment in his complex came up for auction. There was a good crowd there and 4 bidders among them, and the successful buyer there paid over $55,000 more for that property then we'd paid for Luke's apartment only a few months earlier – that's an 11.2% increase on Luke's price! In 6 months!
Just goes to show what can happen when good research and a well constructed strategy are used in purchasing – especially when the apartment market was reportedly slowing down last year…